Overview
Gift Card PINs are a security feature for our gift card integration that we highly recommend our clients make use of. In this article, we'll talk about what gift card PINs are, how we use them, and how they work specifically in the Epicor Eagle integration.
What Are Gift Card PINs?
Gift Card PINs are a 4 digit code appended to your gift cards that clients need to enter in order to actually redeem the card. Utilizing PINs helps prevent fraud by adding an additional layer of security to your gift cards, making it harder for nefarious actors to take advantage.
How Do I Enable Gift Card PINs?
You can enable Gift Card PINs from the Gift Cards>Gift Card PINs menu in the Admin Panel.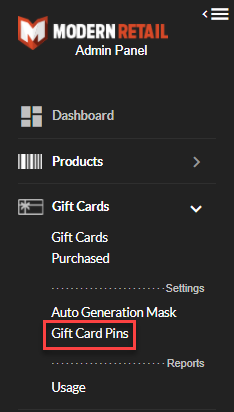 Simply select Enable Gift Card PINs, and hit save! We highly recommend all clients using gift cards utilize PINs.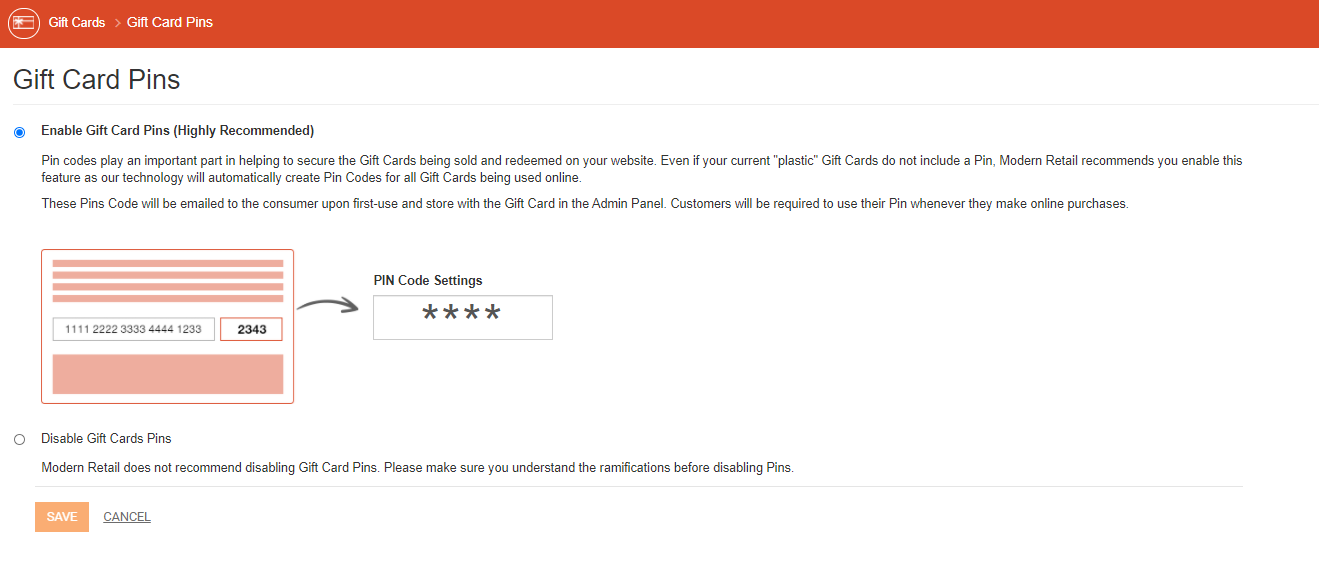 If you have any further questions, please feel free to submit a support request.