Question
We are looking to have our customers purchase a gift card off our website but the bar code to emulate the ones we have. So the customer who buys online would get an email w/ barcode. If they bring that in, can we use that barcode and scan with the POS system. I was wondering if your software system allows us to do this.
Answer
Yep, our eGift Cards, which emailed to your customers, include a barcode of the gift number, allowing you to scan the gift card number at the register.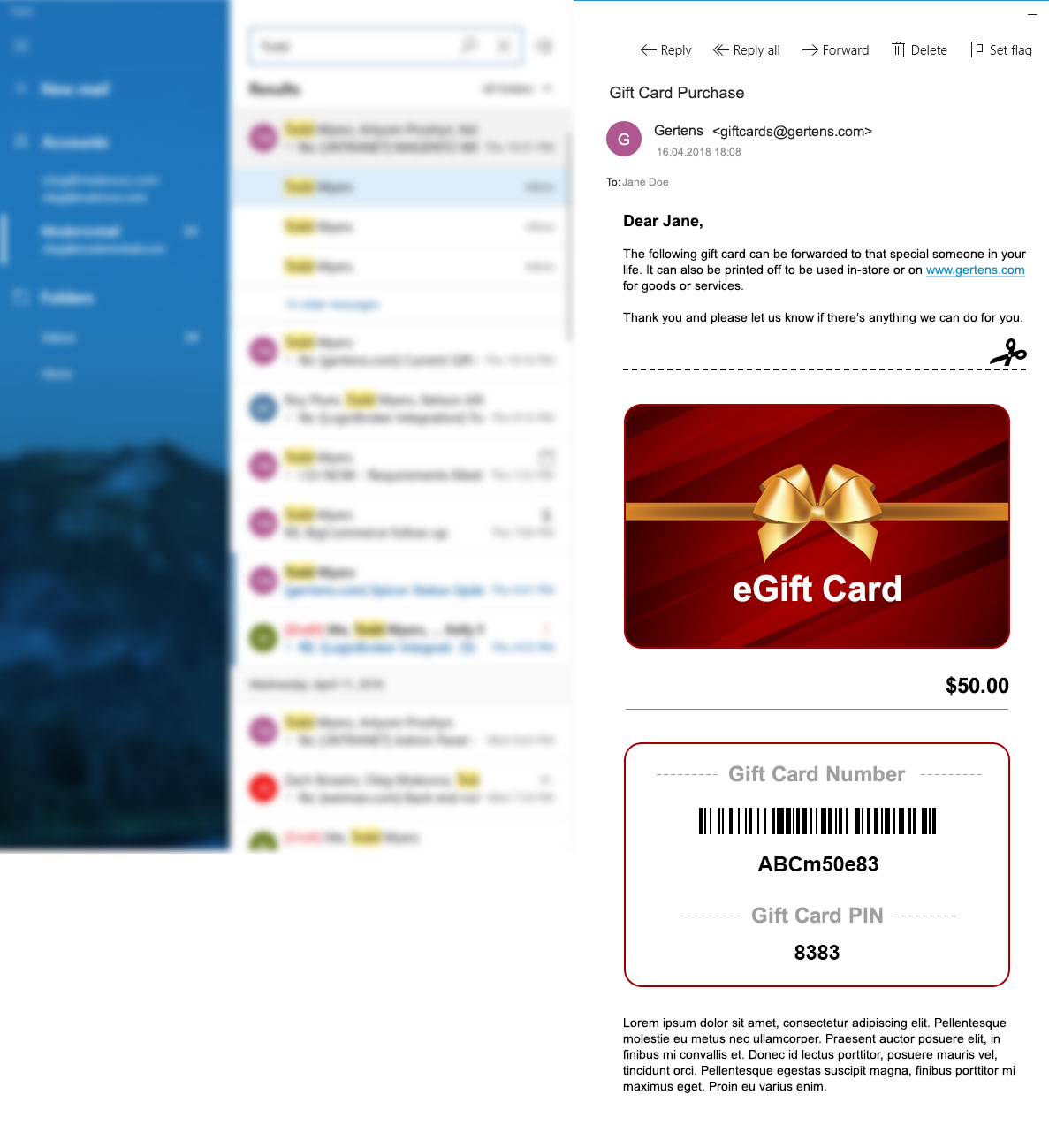 Please let us know if you need anything else. Thank you.