Overview
BigCommerce offers Product Customizations, which allow you to create a product variant without creating a new SKU. Product Customizations can be used for personalized products, such as where the customer can enter text to be engraved on a product, or a team name to be added to a baseball jersey. Customizations can also be used for product options should you have a large quantity of an item, but do not want to assign specific numbers to product variants or create separate SKUs.
In this article, we will show you how to set up the Product Customization in your BigCommerce Admin Panel and how it looks on your customer-facing website.
Product Customization in BigCommerce
In our example, this Garden Center had a large shipment of tulip bulbs but did not want to assign quantities to each variation of bulb. They instead chose to use the Customization feature.
Click on Products in your BigCommerce Menu and search for the product you would like customized (#1). Click on the product name and scroll to Product Options --> Customizations (#2). Click on Configure Options (#3).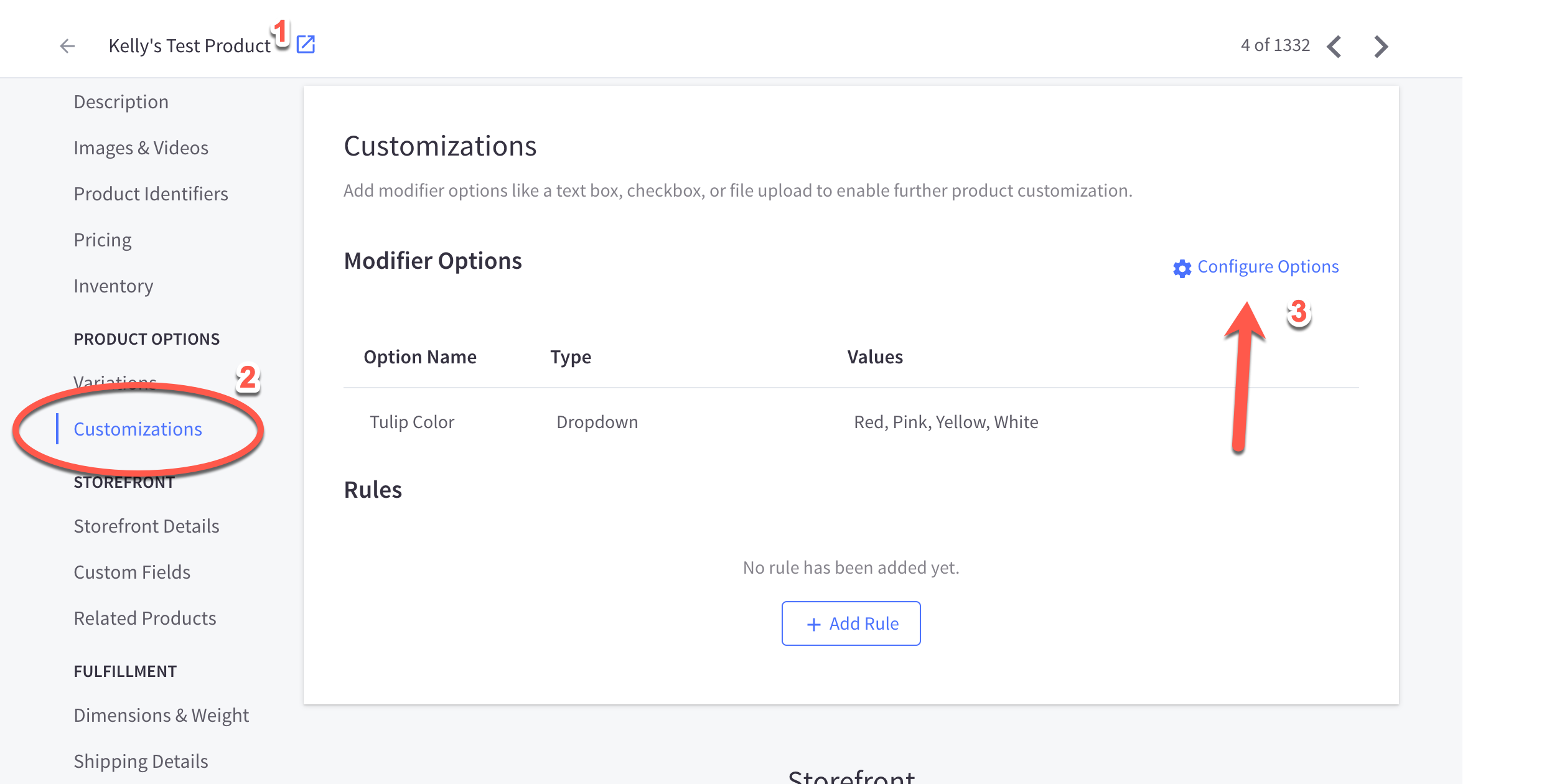 The Modifier Options allow you to select how you would like to display your Customization. You can choose from a Dropdown Menu, Radio Buttons, or Text Fields. For our example, we chose a Dropdown Menu.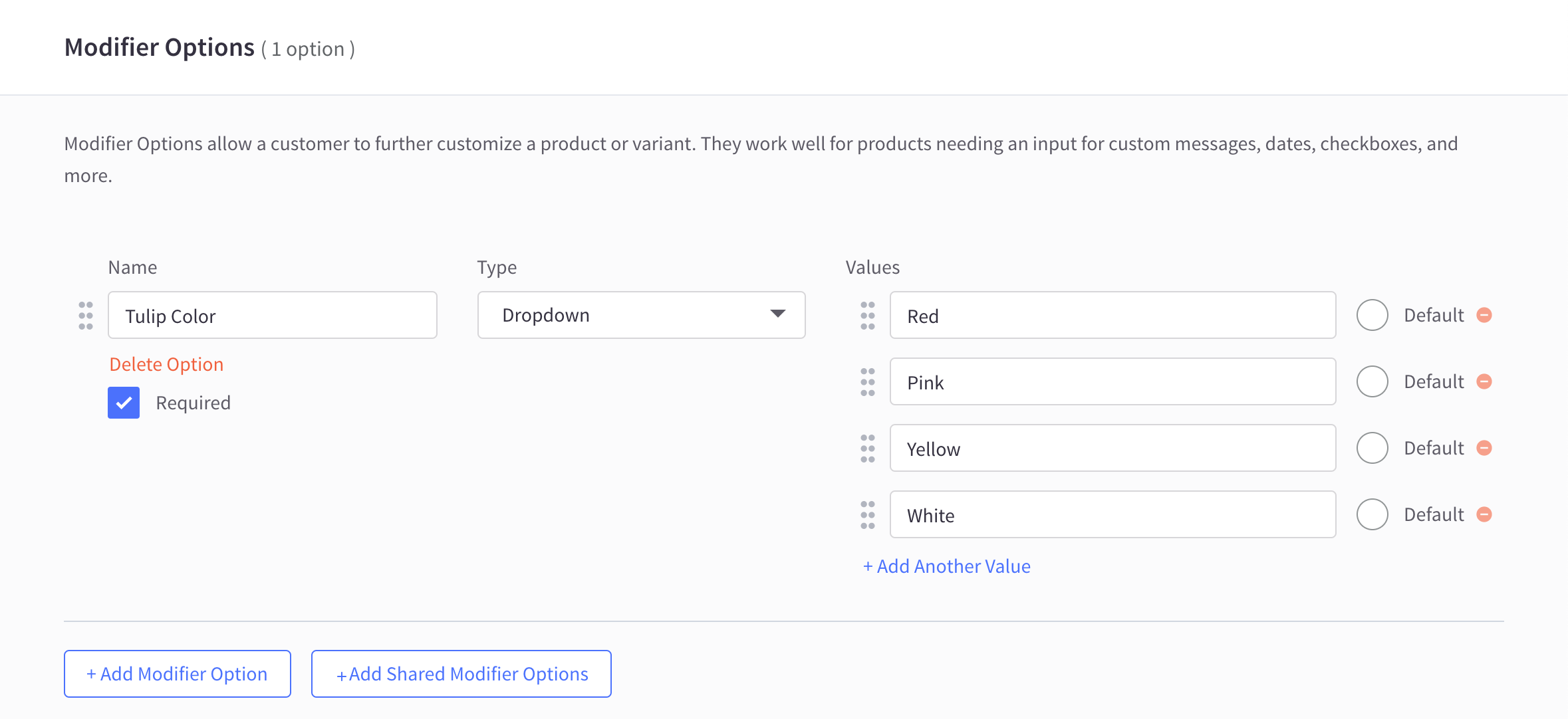 (This screenshot shows the text field types of customizations)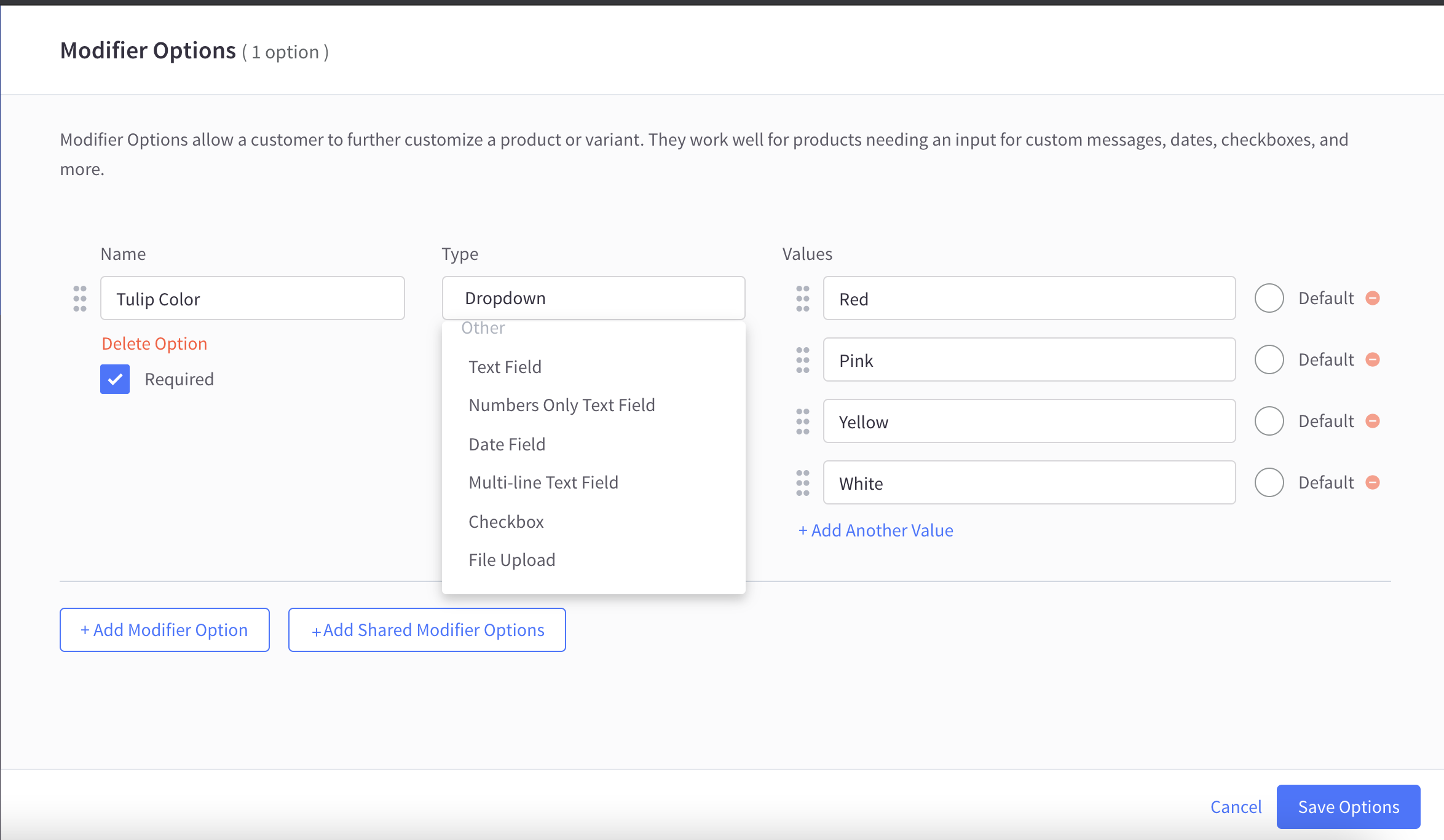 Once you enter your Values/Customization options, click Save Options. You will see them appear on your Product Page under the Customizations sub-menu.
Product Customization on Your Webpage
Your product customizations will then appear on your customer-facing webpage.
Go to the product page where you will see the type of customization field (in our case, the Dropdown Menu).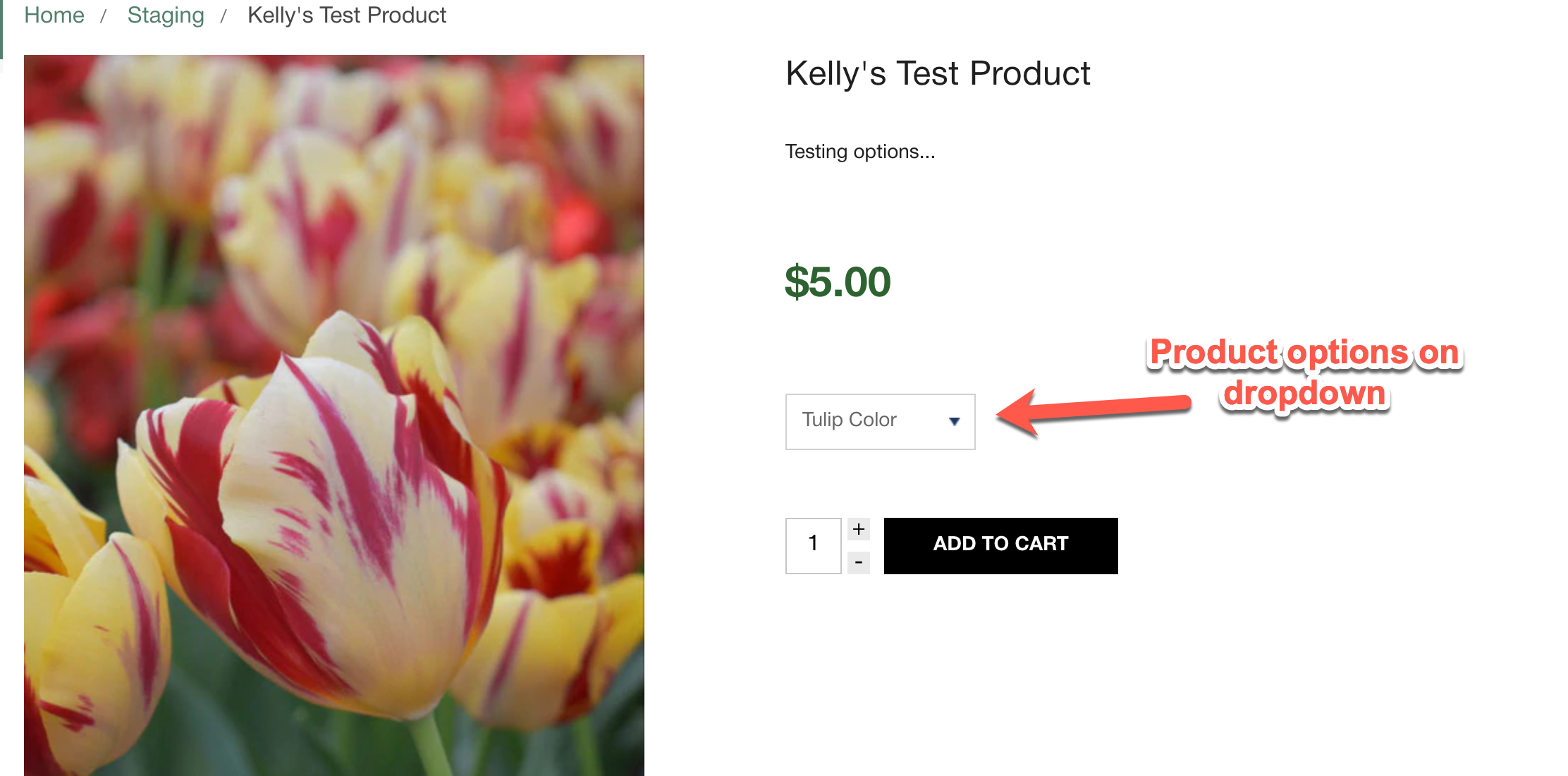 The options appear when the Dropdown Menu is clicked. The customer selects their customization, and then Adds To Cart.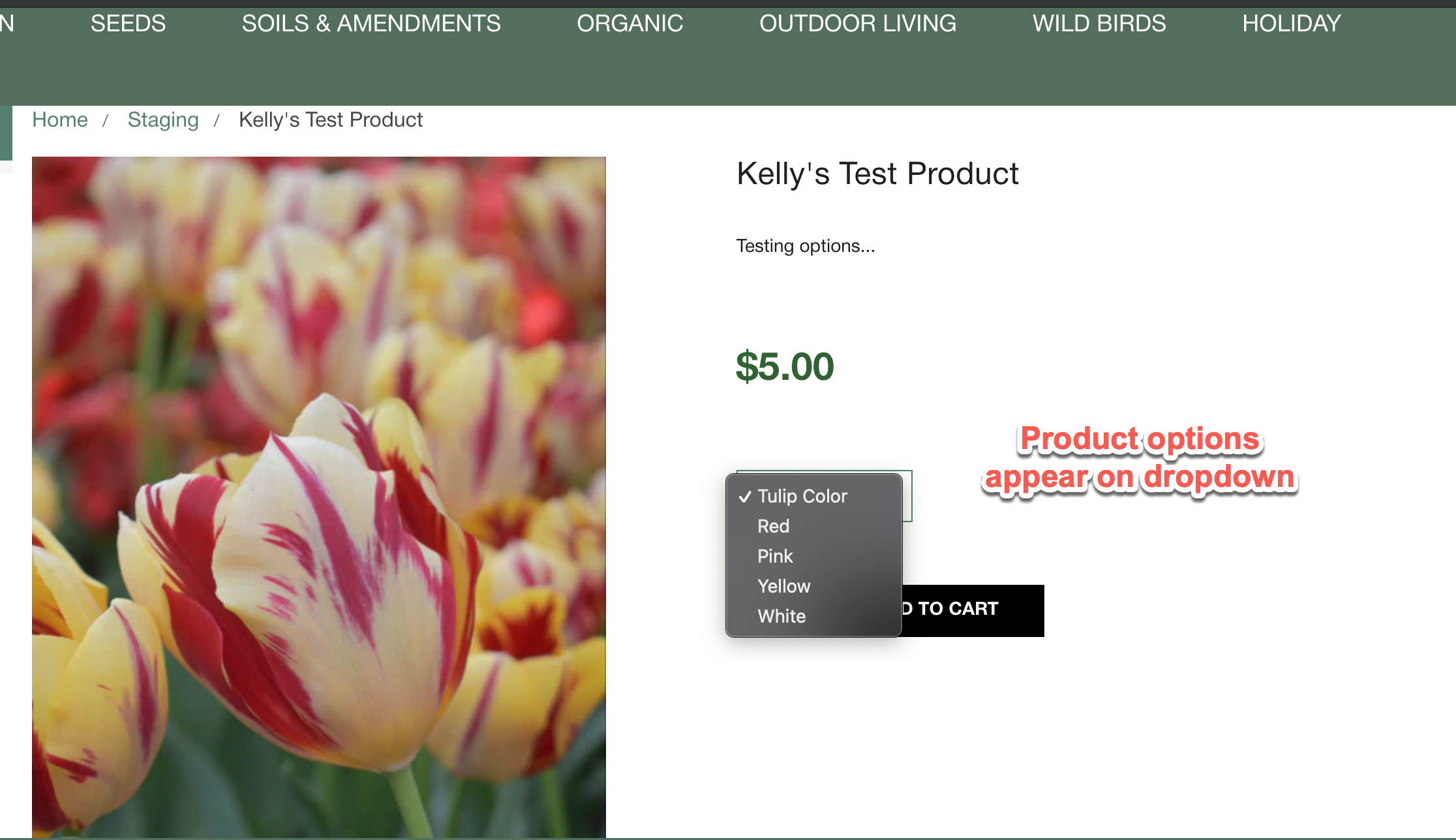 The customization is shown in the Cart/Bag pop-up confirmation window.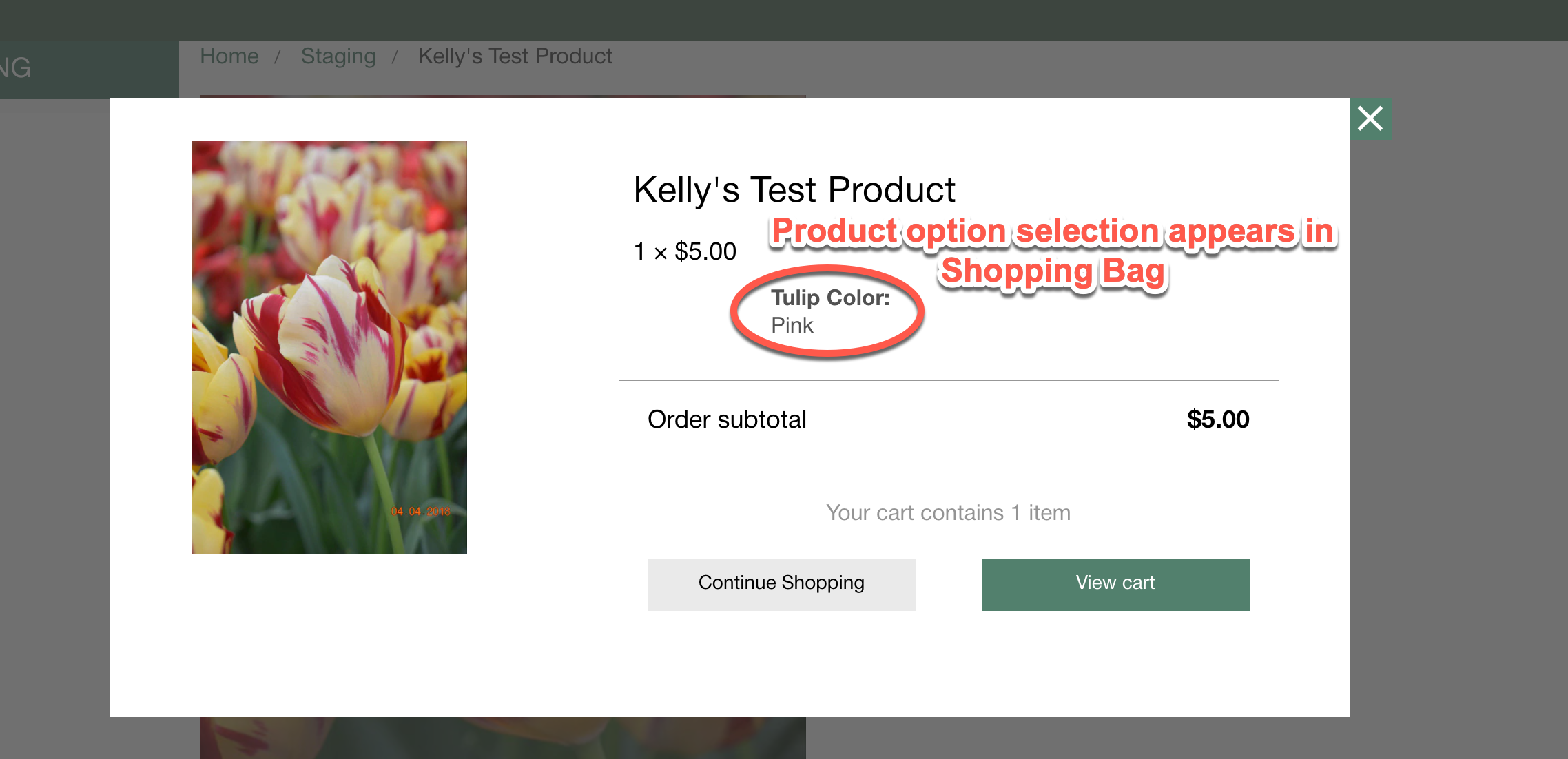 When a customer begins the checkout process, customizations also show in the Shopping Cart or Shopping Basket page.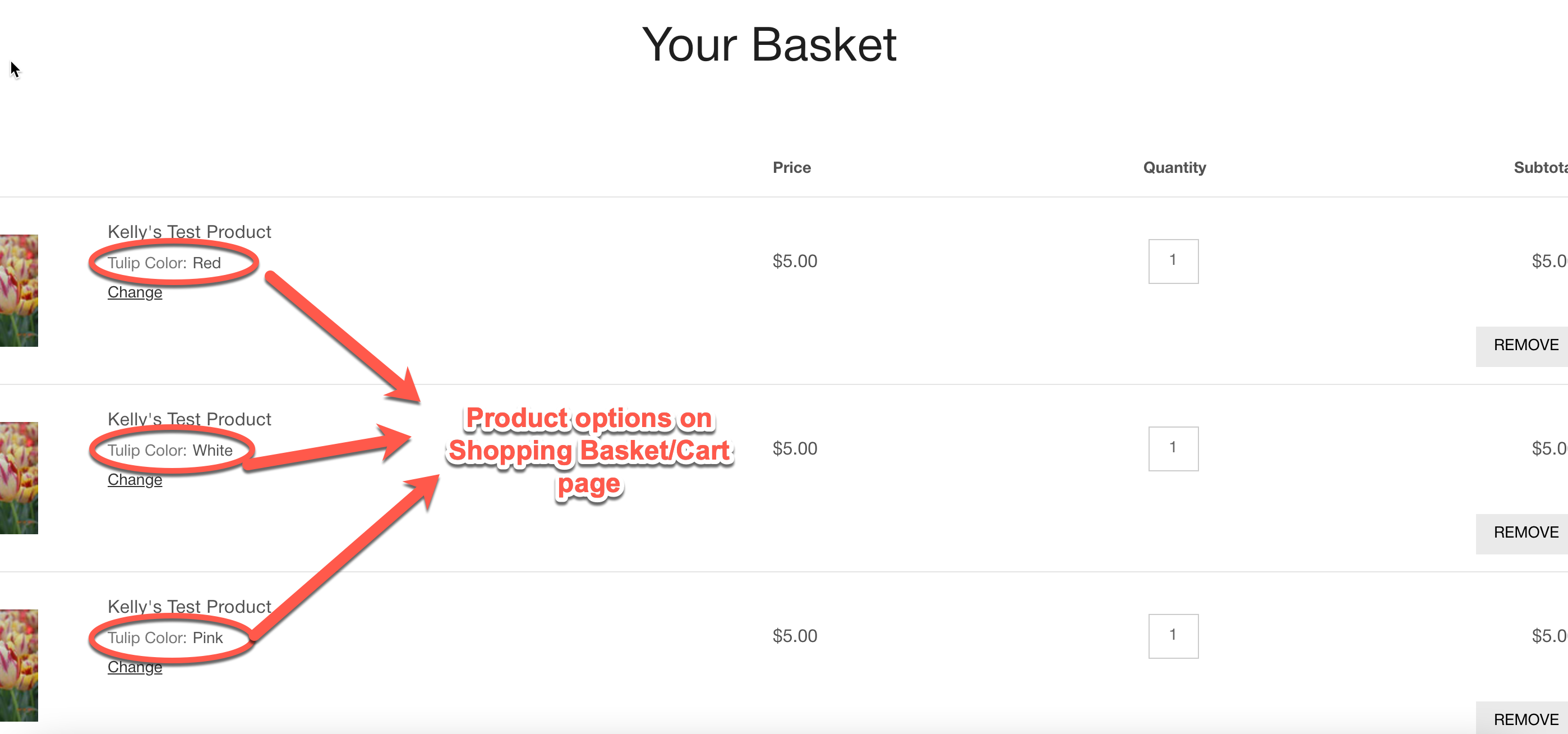 After checkout, the customizations are also on the confirmation screen.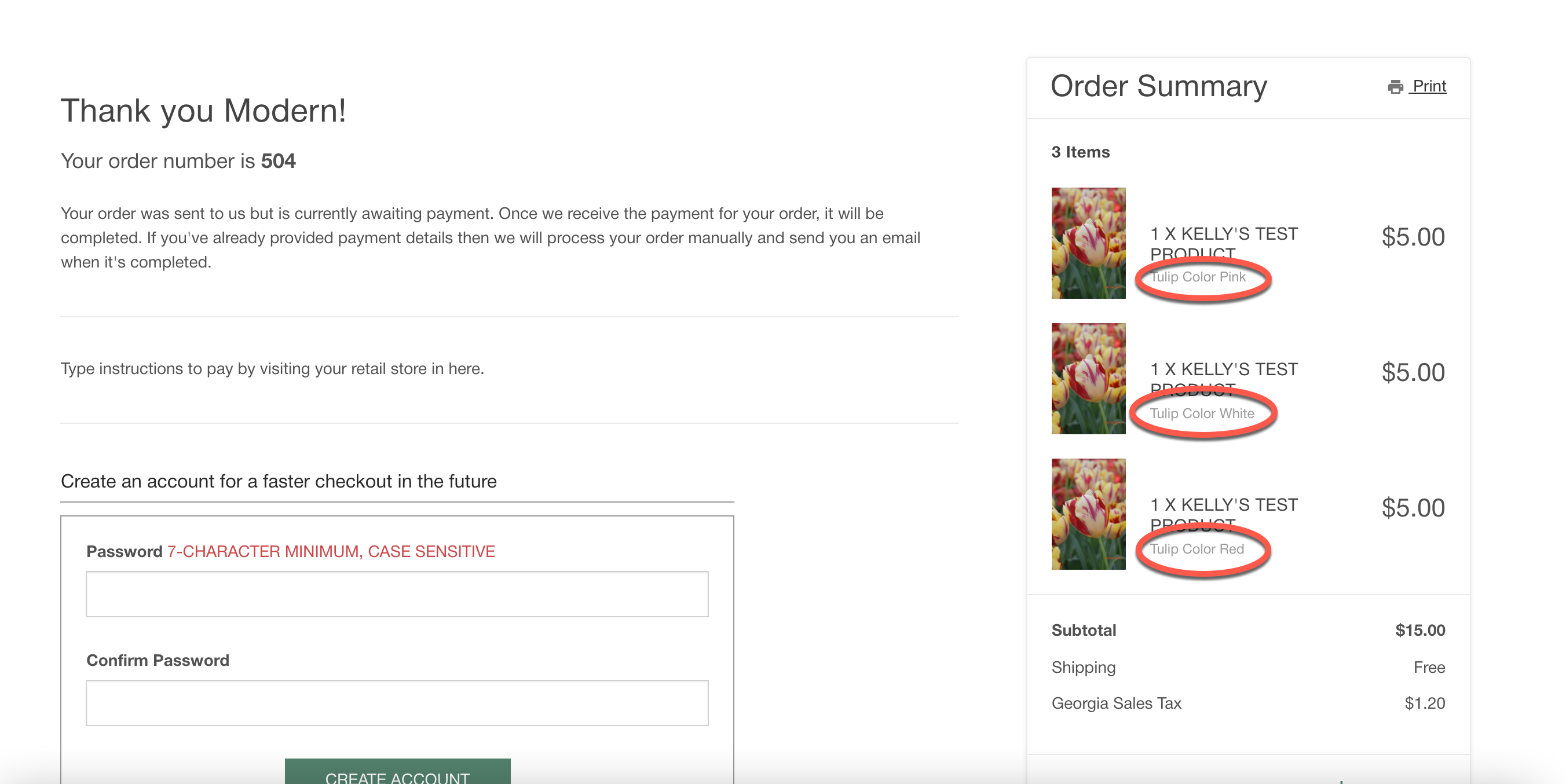 Processing a BigCommerce Order with Product Customizations
When an order with customization is placed, the Order page will also list the customizations for that order.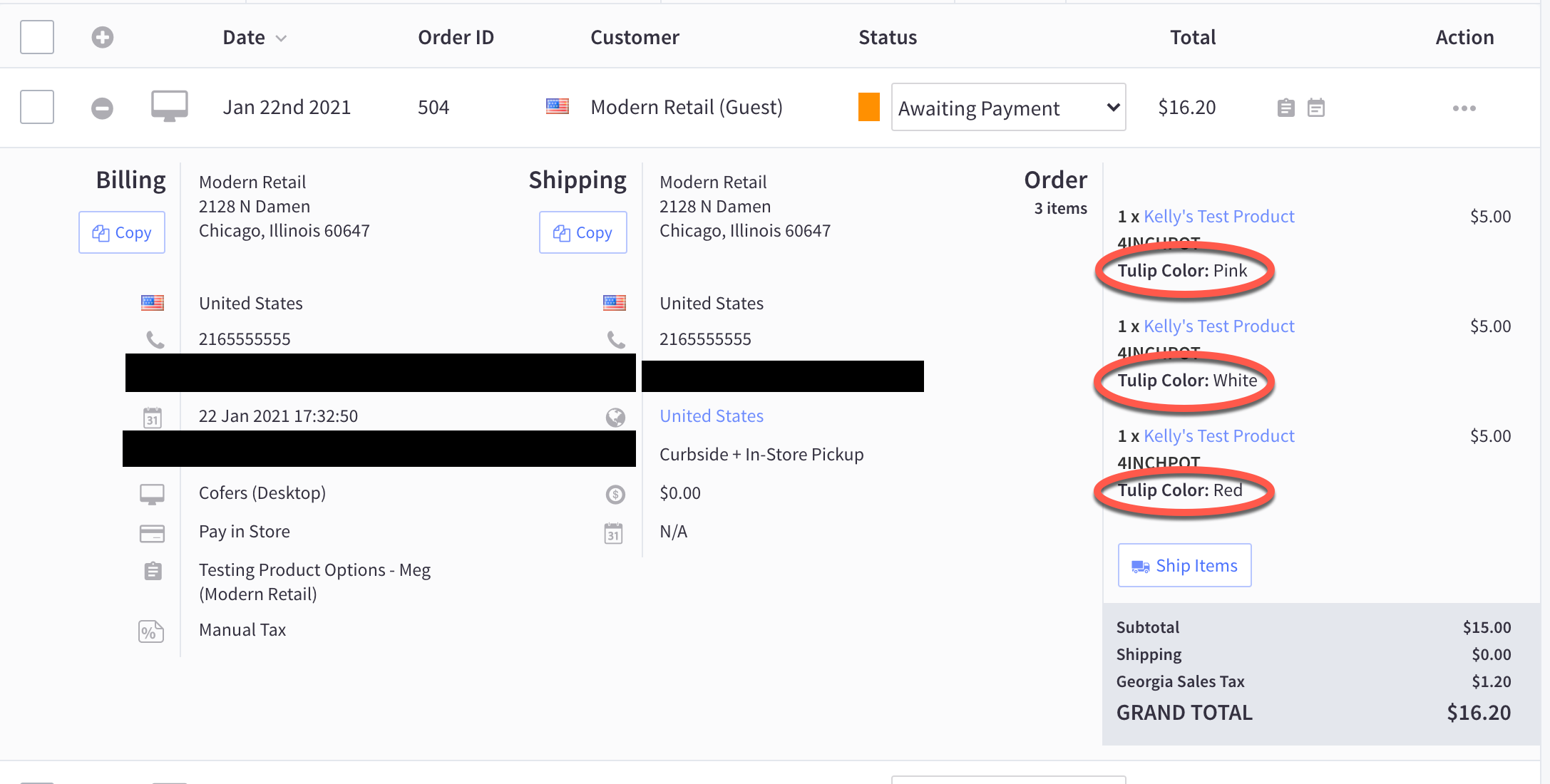 More information on BigCommerce Product Customization can be found at this link. If you have additional questions for us, please feel free to submit a support request.