January 20th, 2021
Today we're rolling out a small update directed towards alerting users when they attempt to make a same-day return.
New Alerts
As most credit card processors do not permit same-day returns, we have added a warning when a user attempts to process a return within 24 hours of the initial transaction.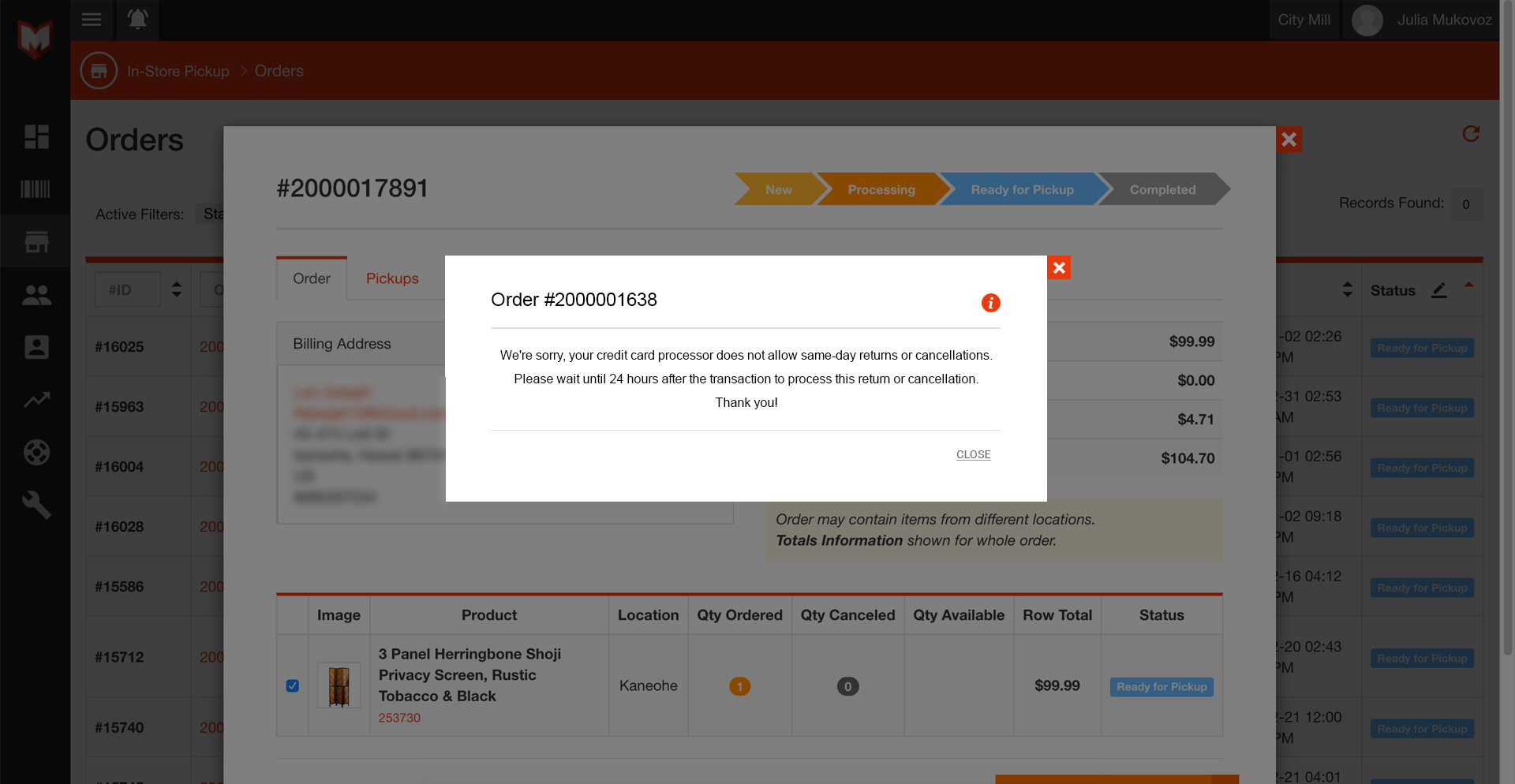 If you encounter any issues with this update, please feel free to submit a support request.