Overview
When configuring your WooCommerce store along with your store locations, it's important that the standard state tax rate codes in WooCommerce match up with the same codes in the Admin Panel. In this article, we'll show you where you can see and edit tax rate codes in both WooCommerce and the Admin Panel.
State Tax Rate Codes in WooCommerce
In order to find your state tax rate codes in WooCommerce, first you'll want to head to the settings page, listed under the left hand menu.

From settings, you'll want to head to the Tax tab, located towards the top of the page.

Then, from the Tax screen, click on Standard rates.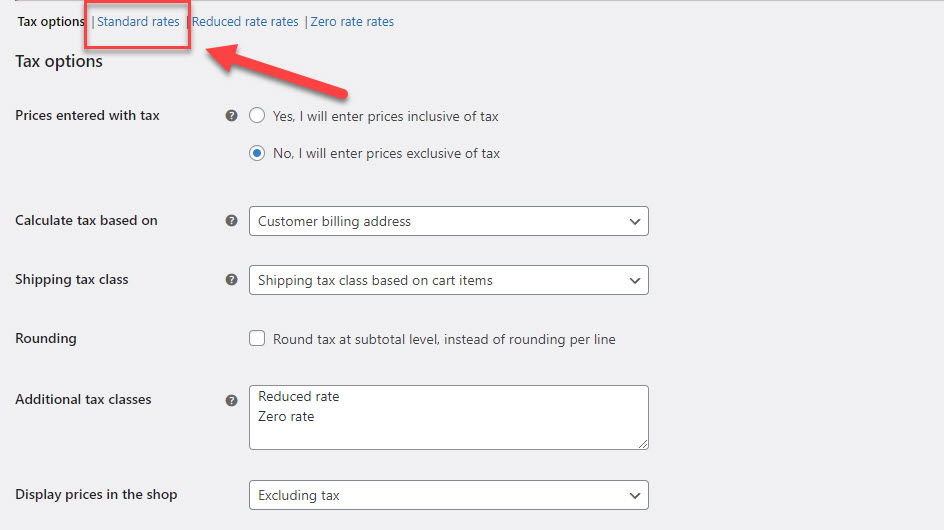 The standard rates screen will show a list of your in use state tax codes. They'll be listed under State code in the table pictured below.

Admin Panel
To find and edit your state/province tax codes in the Admin Panel, you'll need to head to the Locations tab under In-Store Pickup.

On this page, click on a location under Middleware Locations to view more information about that location, including their State/Province code.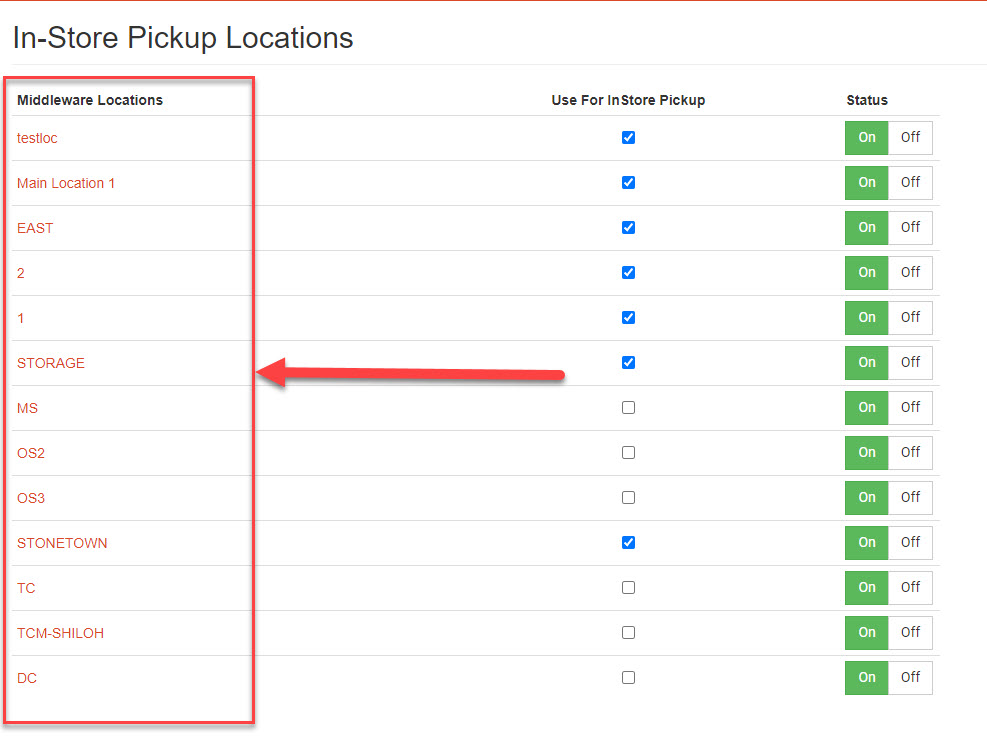 Clicking on any of the names listed under Middleware Locations will bring up a screen like the following: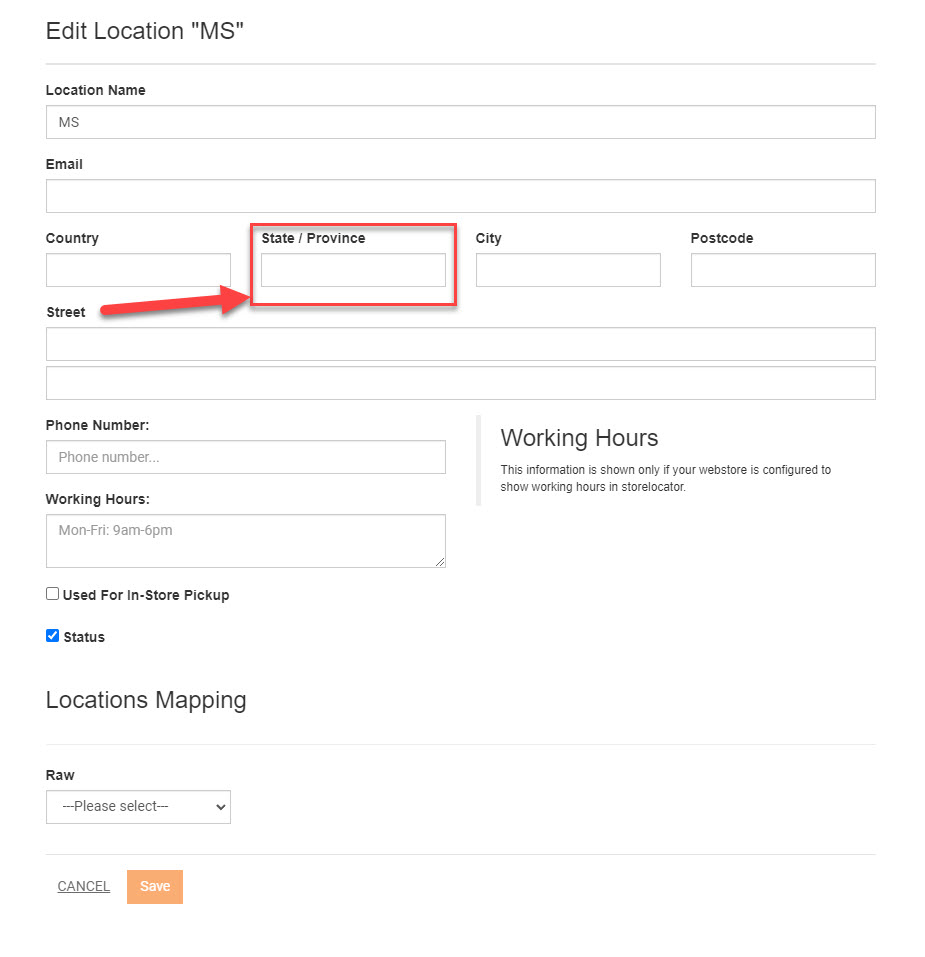 The code should be listed underneath State/Province. Make sure that the value entered here matches the value in WooCommerce. Once you've confirmed that the code entered is correct, hit the Save button on the bottom of the window.
If you have any additional questions, please feel free to contact us with a support request in the Admin Panel.