Overview
Certain Shopify clients may need to send Modern Retail a Collaborator Request Code before work can proceed. In this article, we'll discuss where you can find this code, and why Modern Retail needs it to work on your site.
What is a Collaborator Code?
A collaborator code is an additional level of security present in some Shopify sites in order to help make sure access isn't given to bad actors. Giving someone a collaborator code will not increase the number of users on your Shopify site, but they should still only be sent out sparingly. Additionally, not all stores may require a collaborator code for additional access.
Finding my Collaborator Code
You can find the collaborator code under the Users and Permissions menu in Shopify. Here's a step by step method to get there:
First, log in to Shopify. Only the store owner can access collaborator codes, so make sure you're using the correct account. Then, head to the Apps menu on the left.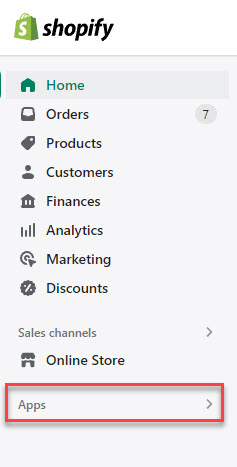 This should open up a new set of options at the top of your screen. From here, click on App and sales channel settings.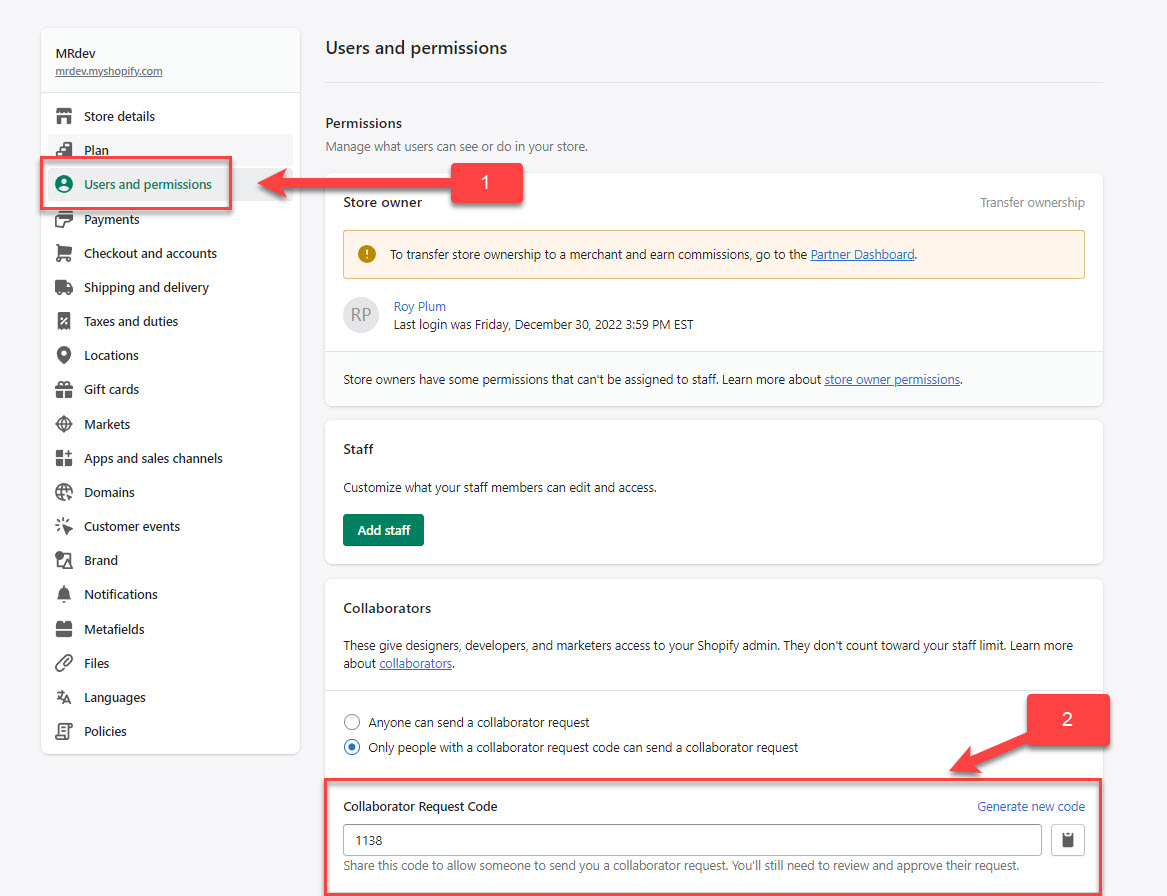 From here, first click on Users and permissions on the left. Then the Collaborator Request Code should be towards the bottom of your screen, as noted in the screenshot above.
Once you've sent this code to Modern Retail, we can proceed with your onboarding. If you have any additional questions, please don't be afraid to ask your project manager for more information.