Overview
The Account section within Shopify Settings has two components:
Account Overview
Accounts & Permissions
This help page will review each area.  You can access the account menu in Settings > Account.
Account Overview
This area provides information on your Shopify account, including:
When you established your Shopify account.
Your current Shopify Plan.
Your Account Status.

In the account overview there are also links to review Shopify's Terms of Service and Privacy Policy.
Accounts and Permissions
This area will list all users, when they last logged into Shopify and what their access level is.
Only Account Owners can add new Staff Accounts.  Depending on your Shopify plan, you may be limited on how many Staff Accounts you can add.

Add Staff Account
To add a new Staff Account, click on "Add staff account" found at the top of the Staff Account listing.

On the next step fill in the fields as appropriate; the information you'll need is:

First Name
Last Name
Email Address

If the person being added should have full Admin permissions, leave the box checked.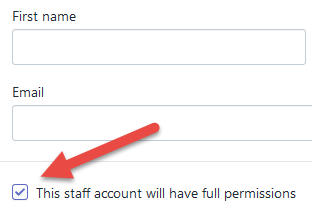 Unchecking the Full Permissions box will show a full listing of permissions and allow you to tailor a user's access to their role.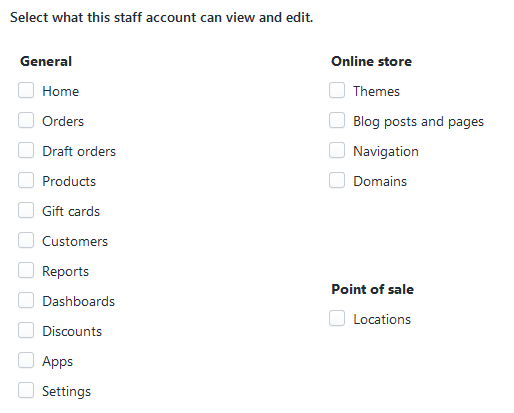 When you're ready, click "Send Invite" to generate an invitation to your new user.  A user must accept this invitation in order to access Shopify.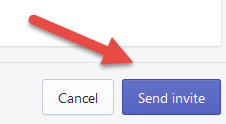 Modern Retail strongly recommends you control what staff member has access to what area of Shopify; these permissions will allow you to easily do that.  We also recommend users create passwords that are at least 16 characters long and include a combination of letters (capital and lowercase), numbers and even special characters.