The support tab allows you to:
Create a new support request
See all your support requests
Link to the Resource Center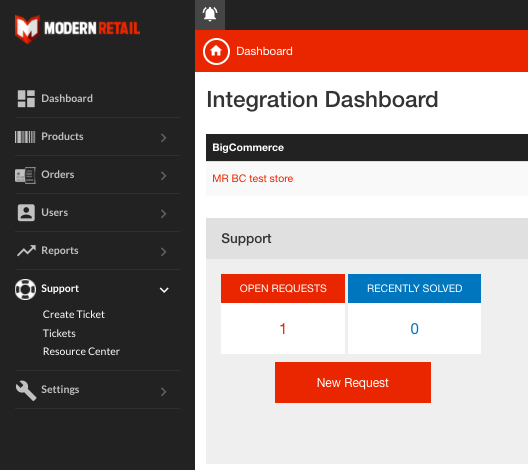 By clicking on Create a ticket you will be able to quickly create a new support request ticket.
First select your name from the Requester dropdown.
Then give your ticket a subject.
Then please give a detailed description of the issue or question. (PLEASE provide a specific example of a product , order or page etc. that is displaying the issue. Saying "the integration doesn't work!" does not provide enough info for us to investigate and will require us to come back to you to have you provide more details.)
You can also check off other people associated with your site to be CCed on the ticket.
You can upload a screenshot of the issue ( highly recommended)
Hit Save to create the ticket.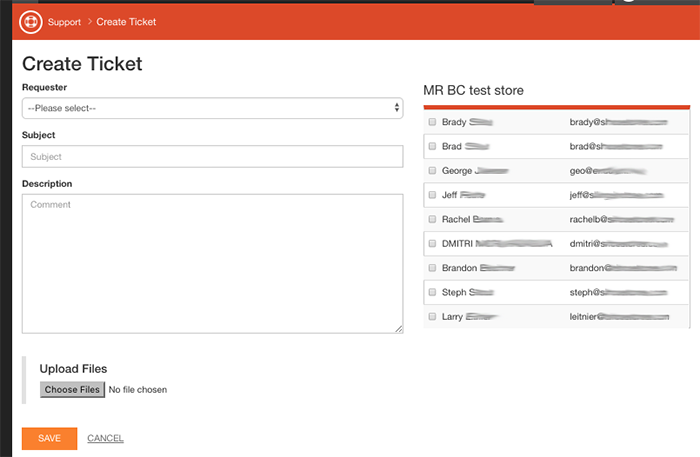 The Request link shows you all your present and past support requests.
By default, only open orders will be showing.
To see old/closed tickets also, check the "closed" box .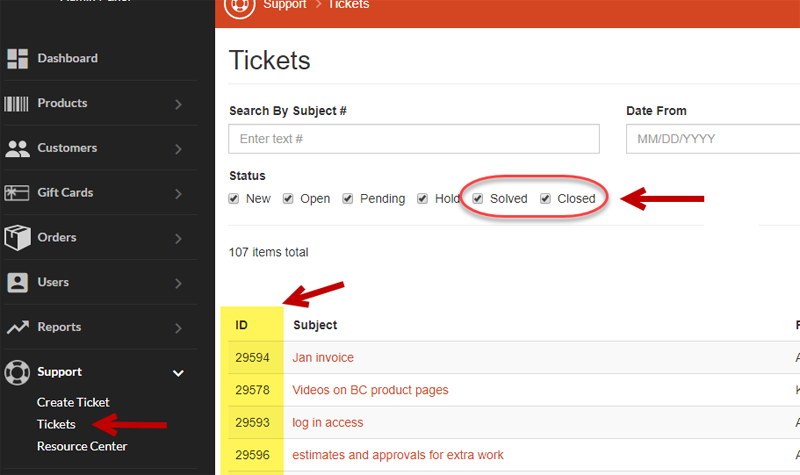 You can use the search fields to find a specific request.
It displays each tickets information
ID
Name
Email
Subject
Created
Updated
Status
It also provides a link to view each request.
We would recommend you click on the Requests link and make a bookmark of the link as it will help you keep track of your requests and easily check for updates and make responses.
The Resource Center Link sends you to the Resource Center where you can find a wealth of articles that you can search through to find answers to your general questions.