Clicking on the Products tab gives you the option to check on a product.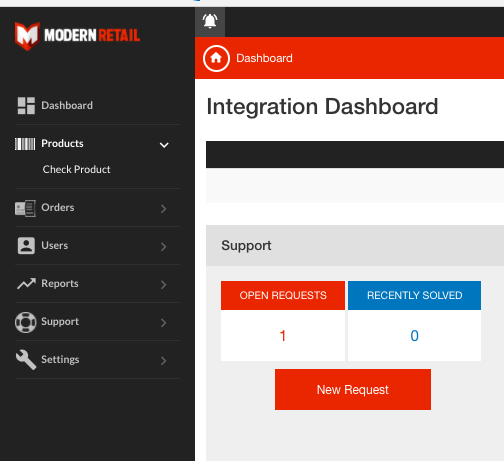 This will provide a screen where you can search for a specific product using one of three criteria. 
ALU - Usually the style number
Integration ID - The unique identifier created by your POS 
Product Name - Partial or complete name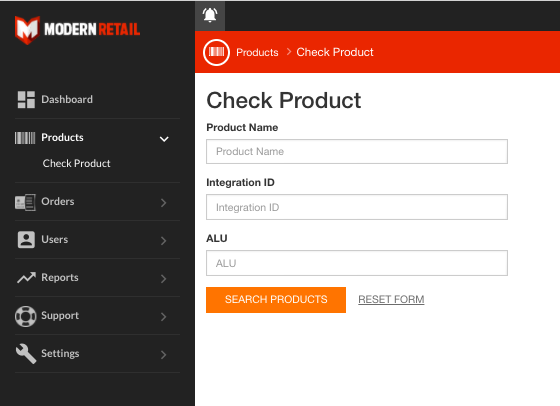 Using one of the above , fill in the field and hit "search products" 
If you get no results it means that the product has not come over from your POS to the middleware. Please check with your POS support to see why. 
If the product is in the middleware you will get results back:
Example 1:

This is an example of a product that has come over from POS but has not gone over to the Website yet. There is no WEB ID or WEB QTY  so the integration has not yet communicated with the website or there is something wrong with the data preventing it from going over. 
Example 2: 

This is an example of a product that has been sent to the website and is successfully integrated , it has the WEB ID and QTY.
DELETED PRODUCTS
If you find the product has the Deleted From Web Field marked YES then this means that the product was previously deleted from the Website and flagged as deleted by the integrator so that it knows to now longer update this product. 
If you later get more inventory or decide to put it back on the site you must reset the product so it will be sent over again at the next scheduled integration. 
To Reset a product that is marked deleted, Click on the Reset Deleted button under the product name and it will be sent over at the next scheduled integration.