Overview
This help page will define the differences between related products, up sell products and cross sell products as well as take you through the steps of adding these options to a product.  
NOTE: Not all sites may be built to utilize all of these options. If you're not sure, please check with your Project Manager.
Related Products are products that you would like to offer to the customer at the bottom of the product page. They can complete an outfit or a set that the featured product is a part of.
Up-sells are products you would like to offer the customer at the bottom of the product page INSTEAD of the featured product. They are usually more expensive, of better quality or more popular. If you have both Related and Up-sells on a product page, Up-sells appear below the Related Products.
Cross-sells are suggested products that appear in the shopping cart. Magento randomly picks 3 products that you have designated as cross-sells to display here.
To assign a related/cross sell or up sell product, follow these steps:
Open the product you'd like to add a related/up or cross sell product to.  For configurable products with associated simple products, you'll work with the configurable product.

Scroll to the Related Products, Up Sells and Cross Sells section and expand it.

Select the product type you want to add and click "Add X Products"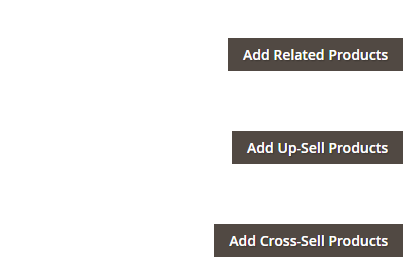 Use the Filters to fine tune the list of products.  If you have it available, consider using the SKU.

Check the box(es) of any product you want to add.

NOTE: You only need to add the configurable product.

Click "Add Selected Products" in the top right corner.

On the next screen you'll see the options you've added and can drag and drop the display order.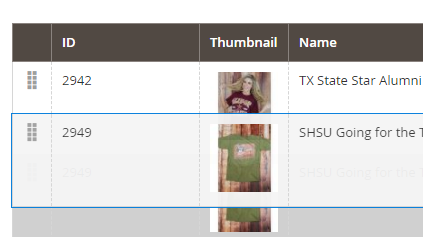 The display order will honor the order you set, assuming all the products in the order have stock.  Out of Stock products will NOT display.
How many products display will be based on your site's design.
Save!
 The process is the same for all three features.