Question
I've been using Counterpoint's CP Online for years but it's my understanding it is all coming to an end on September 30, 2017. Even though CP Online is really old and quite antiquated, I've done ok with it over the years. However, now that I'm needing to make a change I'd like to move to something more powerful like Shopify. Shopify appears to be easy to use and is priced right for my budget. They also have a lot of themes to pick from online so I think I can do this myself as long as you can do the integration between Counterpoint and Shopify. I took a look at your Counterpoint Integrator online here:
You make it look and sound so easy. Do I really just buy this integration online and you'll get Counterpoint hooked up to Shopify for me? Really? How long does it take?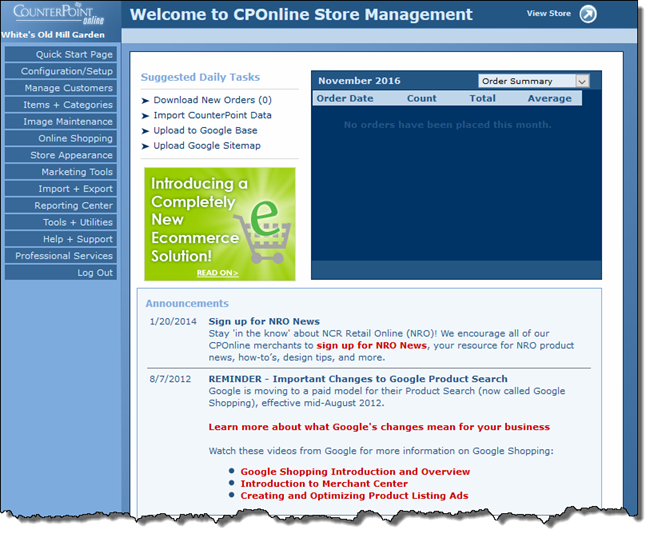 Answer
Thank you for your interest in Modern Retail. Yes, it is really that easy - all you need to do is buy the Counterpoint Integrator on our website and someone will reach out to you within 24 hours to get the integration going for you.
You're right CP Online is being retired by Counterpoint on September 30, 2017. While it only takes about 2 weeks for us to do this integration for you, please do not wait until the last minute. You need time to learn Shopify, pick out a website theme, work on your product catalog uploading picture and writing descriptions, etc. You might want to read the following article:
You'll love using Shopify it is so easy to use and has a ton of powerful features. While you said CP Online is old and I suspect clunky, you'll find Shopify fresh and modern.
You can get an overview and purchase our Counterpoint Integrator here: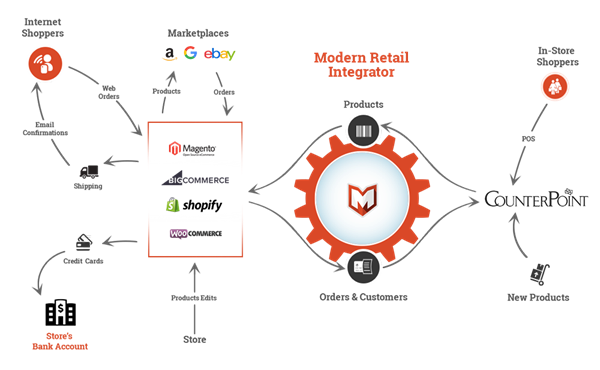 If you need more information on how the Counterpoint integration works, please read:
If you're interested in how we manage your integration project please read:
Finally, if you're interested in our on-going support and upgrades please read:
You'll find we're experts at POS and ERP integrations, it's something we been doing for over a decade and have amassed a great deal of knowledge and technology doing 1,300+ integrations. Here are just some of the articles that I can share with you that make us different.
Please let me know if you have any questions. Thank you.