Question
We are building a website on Magento and need to get it integrated with GfK Etilize.  How would you integrate GfK with Magento?
Answer
Thank you for your interest in Modern Retail.  Modern Retail would love to help you and your customer get GfK integrated with your Magento website.  Typically we integrated your client's point of sale (POS) system along with GfK at the same time so the product data can be combined before being sent over to Magento.  We support over 2 dozen POS system today, which you can find here:
As you can see from the diagram below we "merge" the product stream coming from the POS system with GfK before we add the product to Magento.  This allows us to populate fields like the Product Name, Description, etc., as well as, add images for the products automatically.  However, this setup also allows inventory and pricing information to be maintained in the POS system, updating Magento anytime either changes.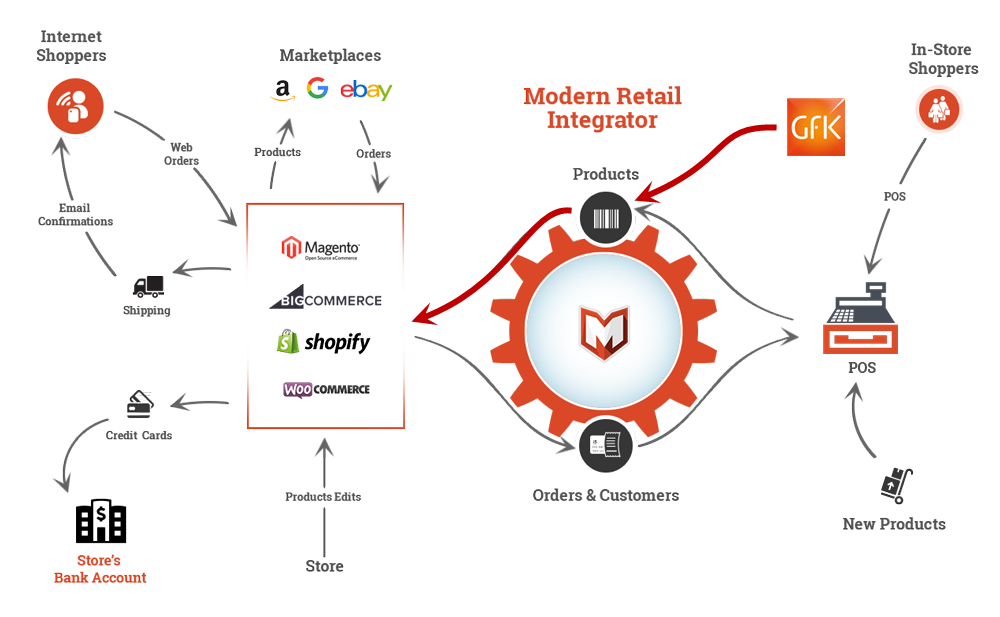 What POS system is your client using?  Let me know and we'll see if we can help.  Thank you.