Modern Retail's POS and ERP integrations perform two primary tasks:
It synchronizes Products from your POS or ERP system with your Shopify, Bigcommerce, WooCommerce or Magento website.
It sends your online Order and Customer information to your POS or ERP system.
There's a tremendous amount of technology to make this happen but essential that's what it does for you.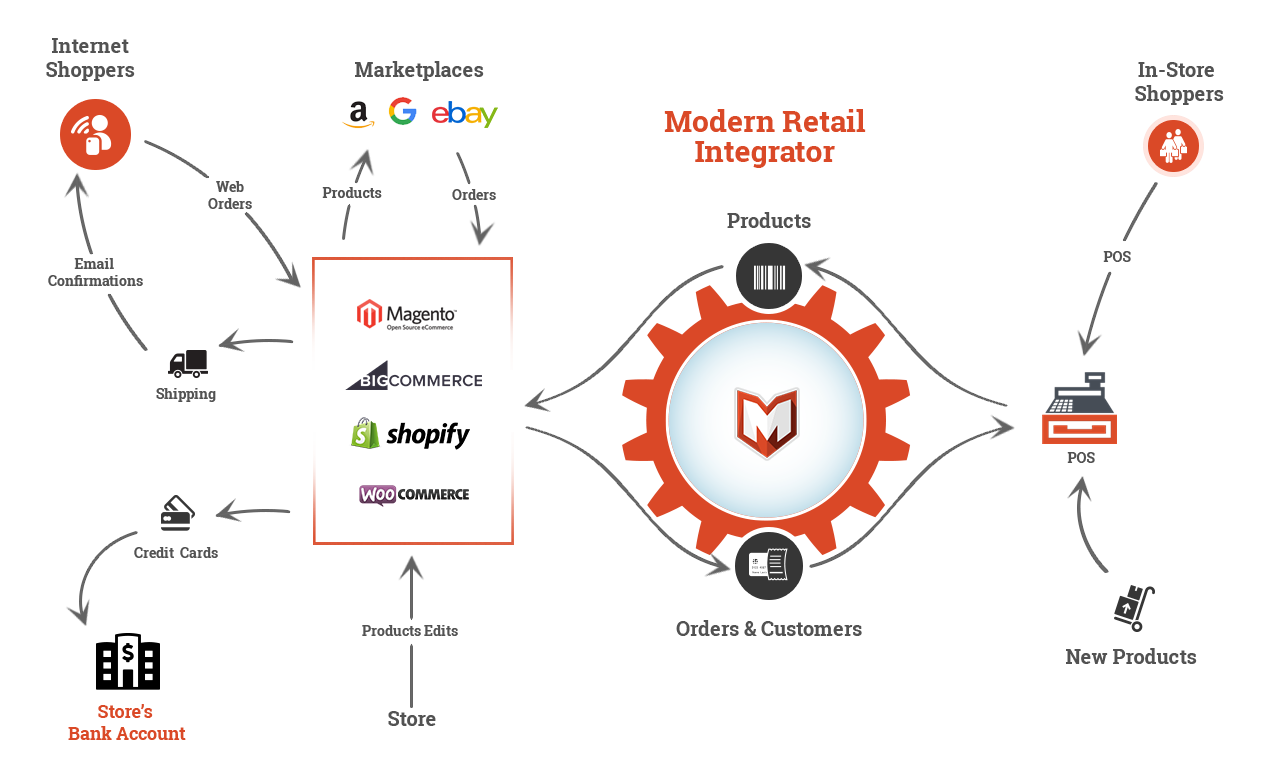 You can buy all of our POS and ERP integration online:
Please let us know if you need anything else. Thank you.