Overview
Let's be honest making sure your website is secure is tough.  There are so many variables and factors that can affect your security that it can be hard to keep on top of them all.  Luckily there's a easy to understand and free tool you can use from Qualys.
Qualys Vulnerability Scan
Qualys offers a free vulnerability scanning tool to help ease the pain around figuring out what needs to patched on your website.
While there's loads of technical information to help you location and pinpoint the problem, it is also easy to understand for the non-techies.  While this tool may not catch issues with application-specific problems in say Magento, WordPress or WooCommerce, it does an excellent job of highlighting HTML and operating system problems.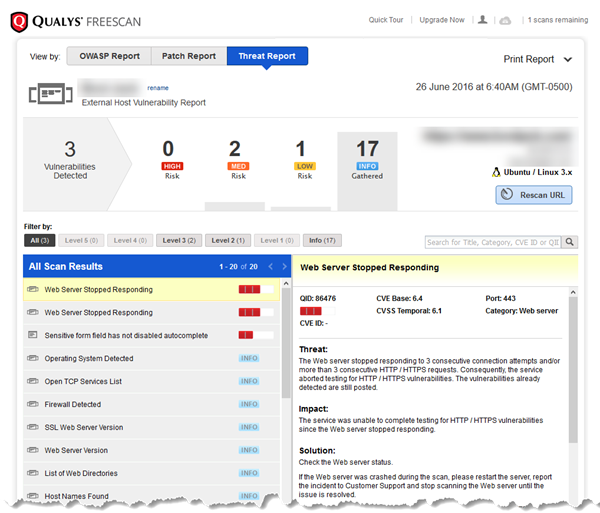 If you are responsible for a website that runs on Magento or WooCommerce, do yourself a favor and sign up for this free tool.