Overview
Sometimes you may notice inventory totals for specific products not updating correctly, syncing correctly between your "web qty" and "pos qty" values. In this article, we'll show you how you can tell if something like this has occurred, and what one of the common causes is for this error. We'll also show you how to fix it!
Looking for Syncing Issues
Modern Retail's Admin Panel makes it easy to see when your POS qty and web qty values aren't synced correctly. Head to the List menu underneath Products in the Admin Panel.

The List page will show a list of all your products, along with useful information like their ALU, price, and quantities.

The POS Qty and Web Qty columns display the quantity recorded in both your POS system and WooCommerce. If these values are off by a significant number, or if they remain mismatched after multiple days, then they may be unsynced. (Note that the Allocated column displays the amount of inventory allocated for online orders).
Troubleshooting Issues
If this is the case, you may want to double-check if Manage Stock Level (Quantity) is checked off. This is a setting found on individual products in WooCommerce, and it should almost always be checked off. You can see if this setting is enabled by heading to the page in your WooCommerce backend for the product you've detected the issue with.
Once you're on the individual product page, scroll down to where it says Product Data. Click on Inventory beneath where it says Product Data, and then look at the checkbox next to Manage Stock?, highlighted below.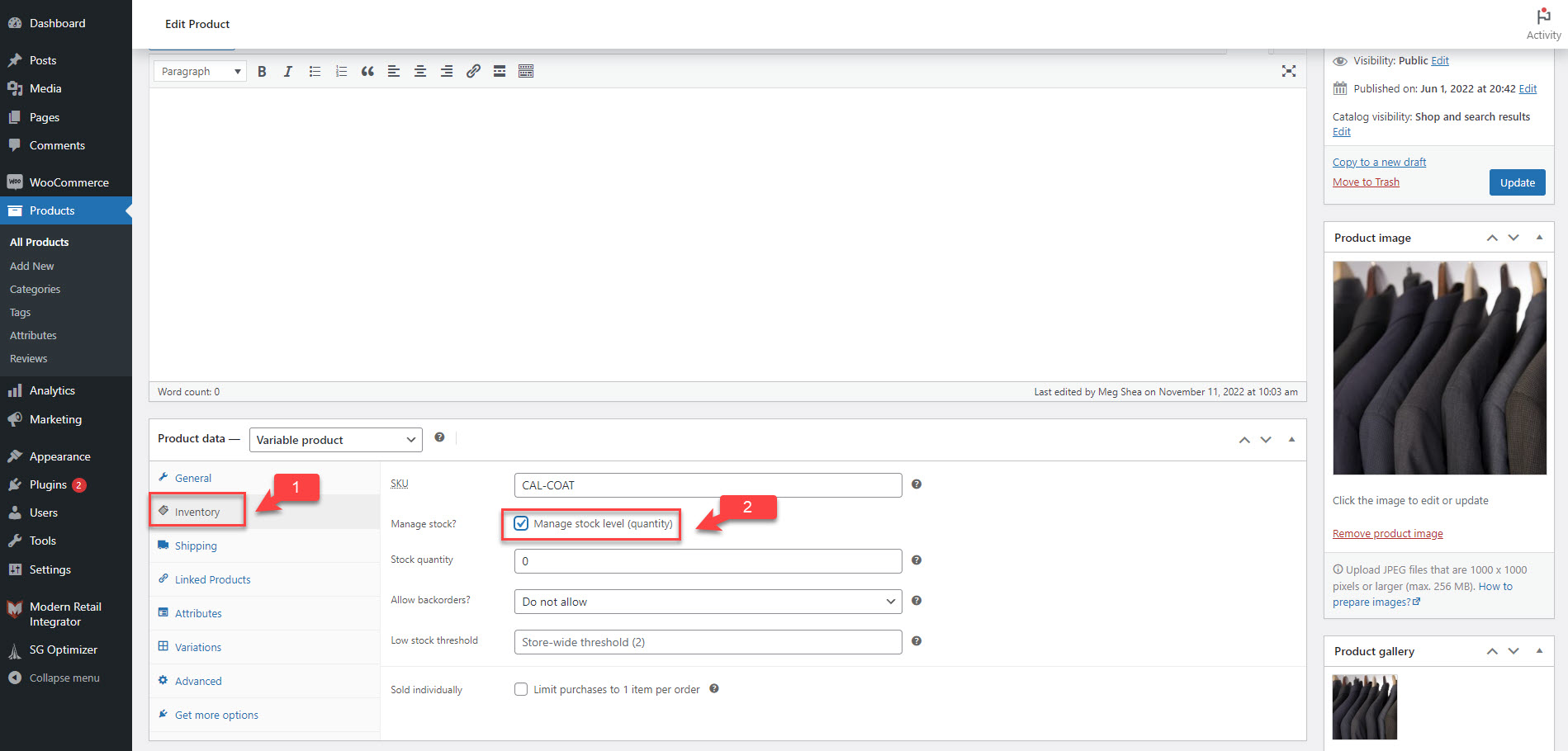 Once you've made sure this is checked off, hit the Update button on the upper right-hand corner to save the product. The next time your inventory updates, the Web and POS quantities should be synced.
If you have any additional questions, please feel free to contact us with a support request from the Admin Panel.