Overview
Depending on what kind of products you sell, you may need to use BigCommerce's Custom Fields. In this article, we'll talk about what custom fields are, how you use them, and why you might need them.
What are Custom Fields?
Custom fields are an additional data point in BigCommerce that you can use to provide non-standard attribute information on your site. If you sold wine, for example, you would use custom fields to display the region and vintage. Another example might be if you sold plants; you could use custom fields to display the season of the product. In short, any data that isn't carried over in Modern Retail's standard integration can fit into a custom field!
How do I set Custom Fields?
Custom fields are located on the individual product page in BigCommerce, in the Storefront section. As you can see in the screenshot below, they're very easy to configure: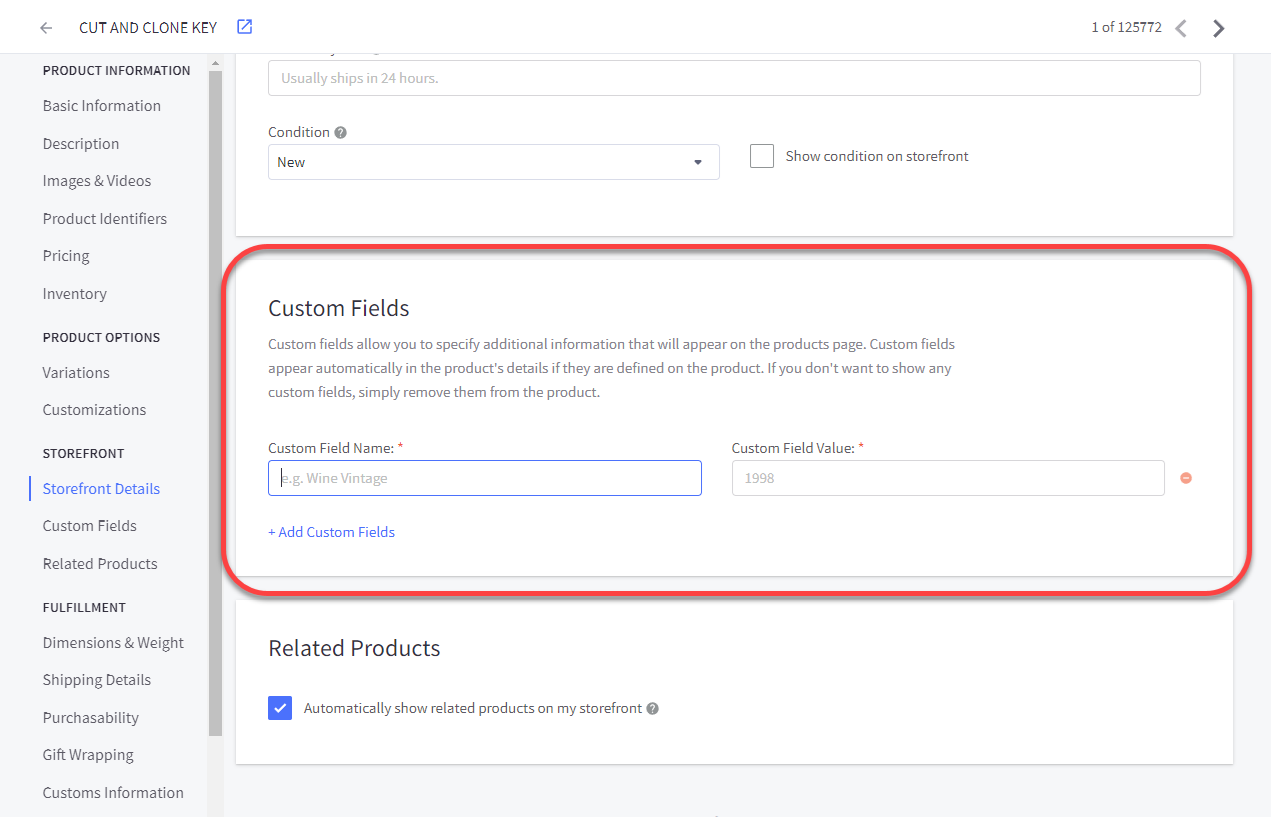 If you have any additional questions, please feel free to reach out to us with a support request from the Admin Panel!